The founder of Cambridge Nanny Group,  Ingrid Kellaghan, discusses the rise of the nanny with Sheknows.com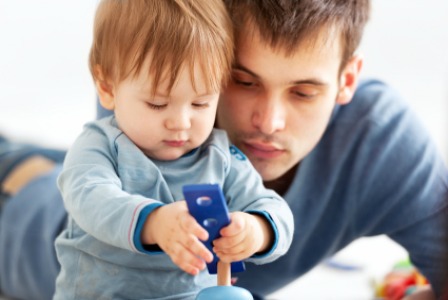 There's a new trend where more and more moms are hiring mannies — not nannies — to care for their children. Some nanny placement agencies have seen as much as a 10 percent increase in male nanny applicants in the past year.
IS A MALE NANNY RIGHT FOR YOUR KIDS?
The only difference between the words nanny and manny is gender. But is that the only difference for you? When it comes to your family, may the best woman — or man — win? Read on for reasons why mannies are becoming more the norm for many families and why you might want to consider hiring one.
Mannies on the rise
As you embark on your nanny search, you will likely find a greater number of males who want the job. Ingrid Kellaghan, child development expert and founder of Cambridge Nanny Group in Chicago says that she's seeing an increase in male nanny applicants. "I'm meeting men with experience in education, coaching, and social work. The vast majority of our mannies are college educated and have been unable to find jobs in their respective fields because of the current mancession, a term that was coined during the financial crisis of 2008-2009 during which men bore the brunt of job losses in the United States."
Kellaghan believes employing a manny is a trend that's here to stay, particularly among single moms and families with boys. "Just yesterday I spoke with a single mom who runs the U.S. division of a global company. She came to our agency seeking a nanny but after learning about our mannies she concluded that a male caregiver was the best option for her bright and active 5-year-old son."
Manny vs. nanny
Although many experts agree that when you're looking for a caregiver for your child, it should boil down to who the best candidate is, not their gender. Shaun Sturz, a manny and star of ABC's Beverly Hills Nannies says there are certain things a manny can offer that a nanny sometimes can't.
"He adds his own masculine touch that unfortunately a nanny can never do."
"Heavy lifting, fort building, dirty play dates. A manny can do it all, plus he adds his own masculine touch that unfortunately a nanny can never do."
Sturz says although he "never in a million years" thought he'd be a manny, he loves it, especially the term mannywhich makes him feel as if he's in a special club that only a few people have access to. "People were always asking me to be their manny, because they saw how I got along with kids. I enjoyed it and realized that I am actually quite good at it."
Mannies can be role models
Single mom Samantha Gregory says with the absence of a man in her house she believes that there would be an advantage to hiring a male nanny. "He could be a positive influence on my 12-year-old son and perhaps offer a valuable male point of view for my 16-year-old daughter regarding men in general and boys as she is beginning to think of dating."
A manny will never be Mom
When hiring a caregiver for your child, you have to follow your instincts and go with the person who will be the best fit for your child and for you. And for some women, hiring a man eases their worries about feeling replaced. Katie Bugbee, managing editor at Care.com says, "Some moms might feel concerned that a female motherly figure will replace them. They feel there might be tension between them, so they hire a manny."
Bugbee adds, "We always tell families to trust their instincts. If you know you need a nanny but feel uncomfortable if your baby ends up calling her 'mom' by accident, consider a manny, or a daycare center. Either way, something is telling you that the female caregiver isn't the right fit."
Boys will be boys
Some moms are hiring mannies because they feel a male may be more involved in physical activities with their child. Kevan, a mother of two boys, says she's found that mannies have brought a higher degree of engagement. "They are happy to run outside and toss a ball around, go for a swim, race radio control cars — all the things young boys like to do. The last female sitter I had convinced me that mannies were the only way to go, after my older son, then 6, said, 'Mom, all she does is text and chew gum.'" Kevan added, "Of course, they're not all like that, but who better, I find, to entertain and engage boys than another boy?"
PDF Mannies_ Would you hire a manny? -1
<![if !IE]><![endif]>